
India's Fastest Online Shopping Destination

India's Fastest Online Shopping Destination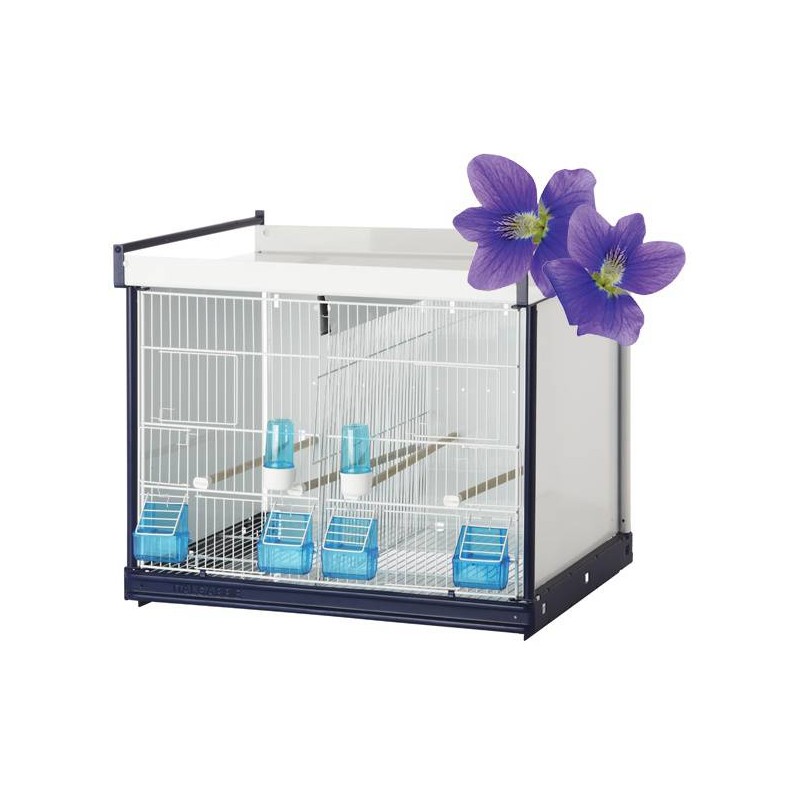 
The series of cages Viola (ART.67) in Italgabbie has a facade with 4 doors, feeders, and 4 doors are mounted on springs. Mounting without screws.
Outside measure: cm 60 x 46.5 x 50 h
Inner: cm 60 x 42.5 x 39 h
Weight: 10,00 kg
Color: White / Blue
Perches included wood.
Separation central mesh is included.
1 background grid mesh cage included.
1 roll cage floor included floor-by-floor.
Feeders and water troughs are not provided.
Up to 5 cages in height.
Transportation included for Metropolitan France, Belgium, Luxembourg. Other countries, please contact us.
Delivery time: +/- 4 to 6 weeks (depending on production and order).
You are interested in these pens, please do not hesitate to send us an email to infos@ornibird.com
Given the large number of combinations, the price will be communicated by mail on request, depending on your configuration.
Please be more specific in your request :
Number of cages in height (maximum of 5)

Number of cages in length
Delivery address
Grid background extra or not ?
Standard color or special color (for example canaries of posture > green).
With roll cage floor or drawer ?
...
* In the example below, you see a set of 6 cages with paper-based system. You can create your own custom made composition.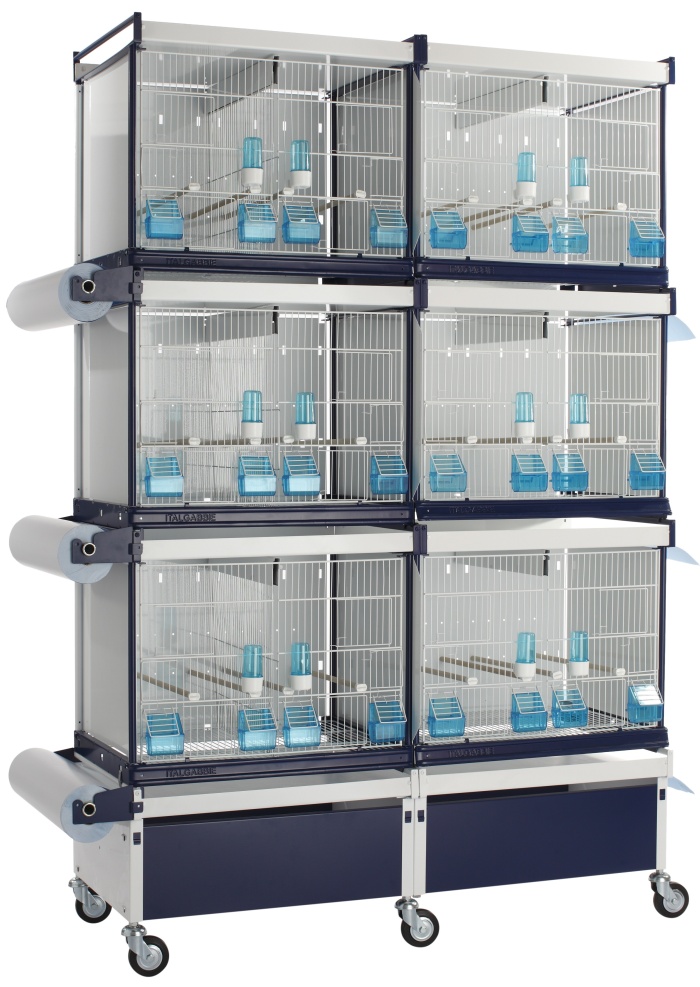 Customers who bought this product also bought: